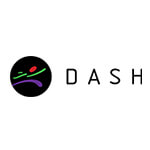 Business Need
Document Capture, Document Indexing
Company Description
The SYSPRO-Integrated Document Management solution.
DASH DEVELOPMENT GROUP
Dash DDX™ document management software provides an easy-to-use "paperless" platform specifically for manufacturers and distributors.
Pre-integrated with the SYSPRO ERP system, Dash DDX makes it simple for users to archive and file documents from many sources; and to quickly find, retrieve and share content by email, cloud, or fax.
Company Key Points
A SYSPRO partner for over a decade, serving users across North America
Dash is a Wisconsin-based software developer focused on the needs of manufacturing and distribution companies
Specializes in ERP-integrated programs for managing and sharing documents
Known for accessible, responsive product development, technical support, training, and software customization
Solutions and Benefits
Delivers a simple, highly secure way to access and share most types of documents and content
Provides anytime, anywhere access to critical information—at blazing speed
Securely protects content and controls who can access, amend, view and share
Significantly reduces the cost, storage requirements and environmental impact when compared to paper documents
Offers flexible workflow with the ability to configure views by job responsibility, department or process needs
Built-in Revision Control for any file or document
Connects information from manufacturing floor to customer door, serving multiple locations, facilities, and divisions in a single system
Streamlines collaboration and communication with customers, vendors, and auditors
Grows with your business, offering scalable modules and unlimited user customization
Features
Dash DDX document management software is available as individual modules or in pre-bundled suites depending on controls and customization required. Features include document capture and archiving; file storage and compression; quick tag keyword and quick link; form recognition; controlled document views; revision control; electronic routing and distribution; automated delivery; role-based: custom portals for customers and vendors, and robust admin and security features.