Brain Teasers
Close your eyes and count to 10 – well that's easy.
Close them again and count to 51238 – not so easy – that would take you around 14 hours.
This demonstrates Data dimensions – Scale, Quantity, Time – the current standards.
But what number is INFINITY? You'll need a coffee for this, and even after that, you won't have an answer.
The mean price of one bag of Lay's chips bought in 38000 forecourts – BI can do It – but relevance?
Understanding the reason for outcomes AND using this to your advantage – the "Political" dimension.
Artificial helps Human
System-based AI thinks and assists humans in understanding issues and making decisions, but it thinks and reasons with different drivers and results as can be seen below:
| | |
| --- | --- |
| Human Intelligence | Artificial and Machine Intelligence |
| Logical or illogical | Always logical |
| Influenced by experience | Influenced by experience |
| Emotion | Maths – data, trends, algorithms, "Machine Learning" |
| Constrained by knowledge | Constrained by data |
| Unable to "unlearn" – bias | Constant re-learning, "Machine Learning" |
| Depreciates in breadth and value | Value increases |
| Elements of guesswork | Influence, prediction and confidence |
AI – Why? Future Trend of Business Strategy
Strategy has been the focus of Business Schools and Board Rooms for centuries. Sometimes it's about winning and other times it's about survival. It still depends on the political, economic, social, technological, legal and ethical environment that prevails in the markets you trade (yes PESTLE Analysis, Prof. Francis Aguilar, c1967)
The interpretation of the right strategy and strategic guidance has adapted over time, as it should, and right now AI is one flavor of our time.
Why? Looking at the recent past (100 years) a ladder of strategic progression includes:
Profit Focus – Revenue must always exceed Cost
Compete on Focus, Low Cost, or Differentiation
Boston Consulting Group Quadrants – Dog, Cash-cow, Star, and Question-mark
Time to Market – First mover advantage yields a 12% revenue lead
Centralize then decentralize – it depends
Resilience – Adapt or die
Radical disruption – change the market – not just strategy
NOW – Be on Top of your Data – digitize, adapt fast, really fast, to changing market drivers, hit opportunities before the rest do. And technology leads here through Digital Transformation with AI in its arsenal (or should that be Liverpool?)
AI – What? The Business Benefit
It's fine having a strategy, but what are the tactics companies and people can employ to help, that AI practically offers today.
Robotic and Cognitive Automation
Robotic Process Automation (RPA) to automate physical processes
Chat Bots to interact and unblock admin
On-line exchange routing – cellular networks
Checking documents for specific "content segments" – legal research and consistency
Cognitive – Two Aspects
Insights
PREDICT what a customer might buy, credit risk by customer, delivery risk of supply
IDENTIFY credit card, and other fraud
AID insurers, investment-traders and commodity-buyers with accurate actuary and forecasts
Engagement
IT help Desks – routing to possible solutions via keywords and phrases
Healthcare advice, matching basic symptoms to possible treatment/cure, dealing with IoT/ data
Retail product/service recommending with "rich language" and images – ask questions naturally
AI self-educates and refines with Machine Learning (ML), bringing prediction, confidence, anomaly detection, computer vision and more.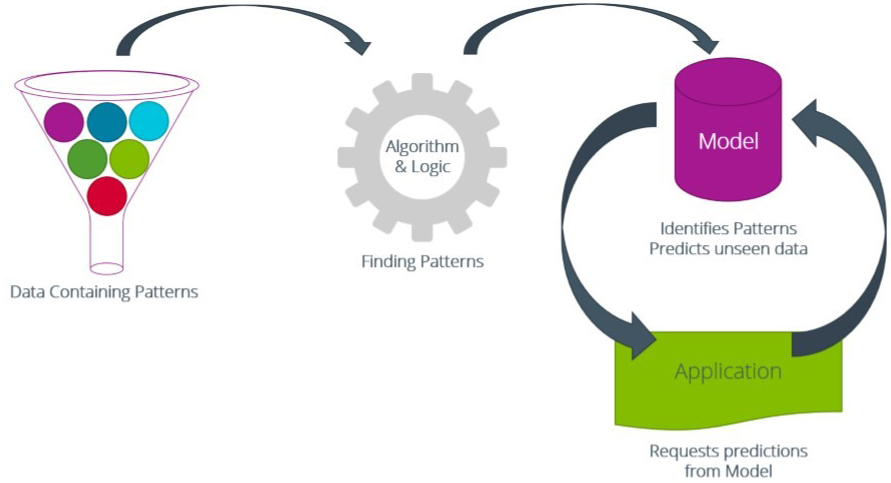 built-in AI you can use today, and we can help you apply it. So reduce over-emotional guesswork and start getting SYSPRO to help with MRP parameter maintenance, forecasting, prediction of likely debtors or failing suppliers. As usual, just "paddling in the shallow water" will never get you started – jump in and learn to swim.
It's time to say Aye-Aye to AI.