Strategies for Manufacturers and Distributors to increase profitability in 2022

For North American manufacturers and distributors, maintaining healthy profit margins is key to business continuity. Digitalizing operations, automating repetitive processes, and enabling self-service for existing customers are just some of the strategies being adopted to keep margins strong.
However, there are still a number of areas within businesses that are causing profits to shrink. While individually these costs may not appear significant and often pass under the radar of scrutiny, collectively they add up sizably and adversely impact your profitability. Identifying and eliminating these hidden costs can help your business maintain a healthy bottom line.
Watch the webinar to learn about:
Trends shaping the growth of manufacturing and distribution industry
Elements within your business that erode your margins
Solutions to eliminate factors that erode your profits
Improving bottom line and efficiency
Webinar presenters

Steve Bassaw
Steve Bassaw is a supply chain professional with over 20+ years of experience in Planning, Scheduling, and Purchasing. He has the APICS CSCP designation (Certified Supply Chain Professional) and at SYSPRO he has been in diverse roles such as Support, Consulting, Product Management, and Solution Architecture. He gained hands on experience using ERP to improve Operations and Supply Chain. Steve is also Chair of the Advisory Committee for the Business/IT program at BCIT (British Columbia Institute of Technology), contributing his knowledge on how Information Technology is used to support real world business requirements.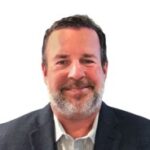 Kevin Bell
As Vice President of Pre-Sales at SYSPRO USA, Kevin works closely with internal sales teams and partners to help customers and prospects evaluate the value that SYSPRO can deliver to their organization and bridge the customer journey from the initial sales engagement through to the services delivery effort. Leading with a customer-centric approach, Kevin and his team ensure successful engagement through the sales process in the USA by keeping abreast of market trends, continually soliciting feedback from customers and partners, and providing consistent feedback on product requirements to the global product team. As solutions evangelists, Kevin strives to deliver the highest quality service in every one of their engagements.