Manage day-to-day business activities effectively.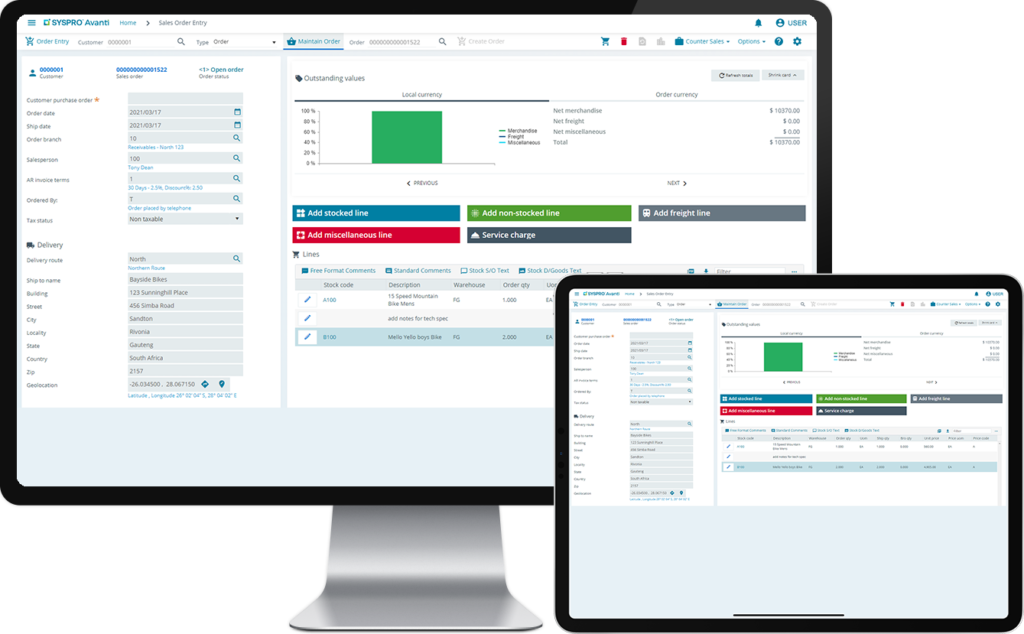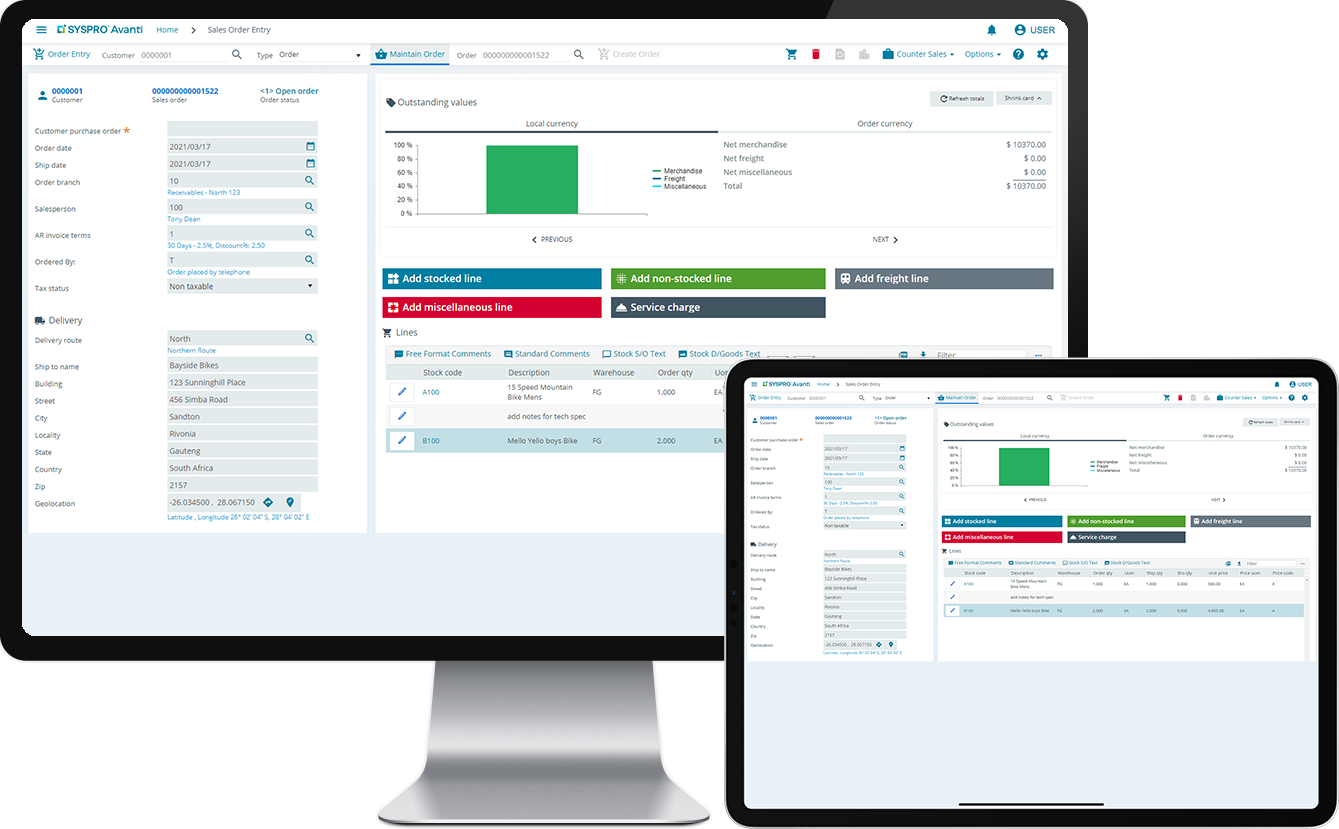 Our industry-built ERP system is designed to fit your business now and into the future
With our latest release of SYSPRO, the benefits to your business are Infinite. It offers a web based UI for universal access, 24/7 on all devices, exciting innovative capabilities, industry-specific functions, and the flexibility to deploy on premise, in the cloud or both.
Your ERP, your way, on your terms.
Infinite Possibilities of a Management System
SYSPRO is a continually-evolving, industry-specific, ERP solution designed to simplify complexity and add significant value to Manufacturers and Distributors. SYSPRO's paves the way to digitalizing your business and streamlining your supply chain, providing greater control and visibility, while simplifying and personalizing your experience.
8 Ways SYSPRO ERP Adds Value to Your Business:
The demonstrable benefits of new technologies will lead to their wider adoption, and failure to invest in them will be fatal for many firms long term prospects.
2. Choice and Flexibility
4. Enable Digital Business
5. Engaging User Experience
6. Safeguard ERP Investment
7. Personalized Experience
How SYSPRO ERP Software addresses your your Industry Challenges
Thinking About ERP Free eBook
We have created an e-Book for you, that shows you how to drive ERP implementation through clearly defining what the ERP project is meant to achieve, and how organizations can pursue their strategic objectives. If you do nothing else before starting your ERP project, read this book – it will make all the difference.
"In this book, we present an objective-driven way for you to think about ERP and set a strategy that eliminates much of the confusion often associated with the selection process when acquiring an ERP system."
Download our Thinking About ERP eBook.
Industry Built ERP Software
SYSPRO'S industry experts are committed to simplifying your success. An ERP Software designed to keep you ahead of the technology curve.
Business ERP Solutions that Best Suit Your Unique Business Needs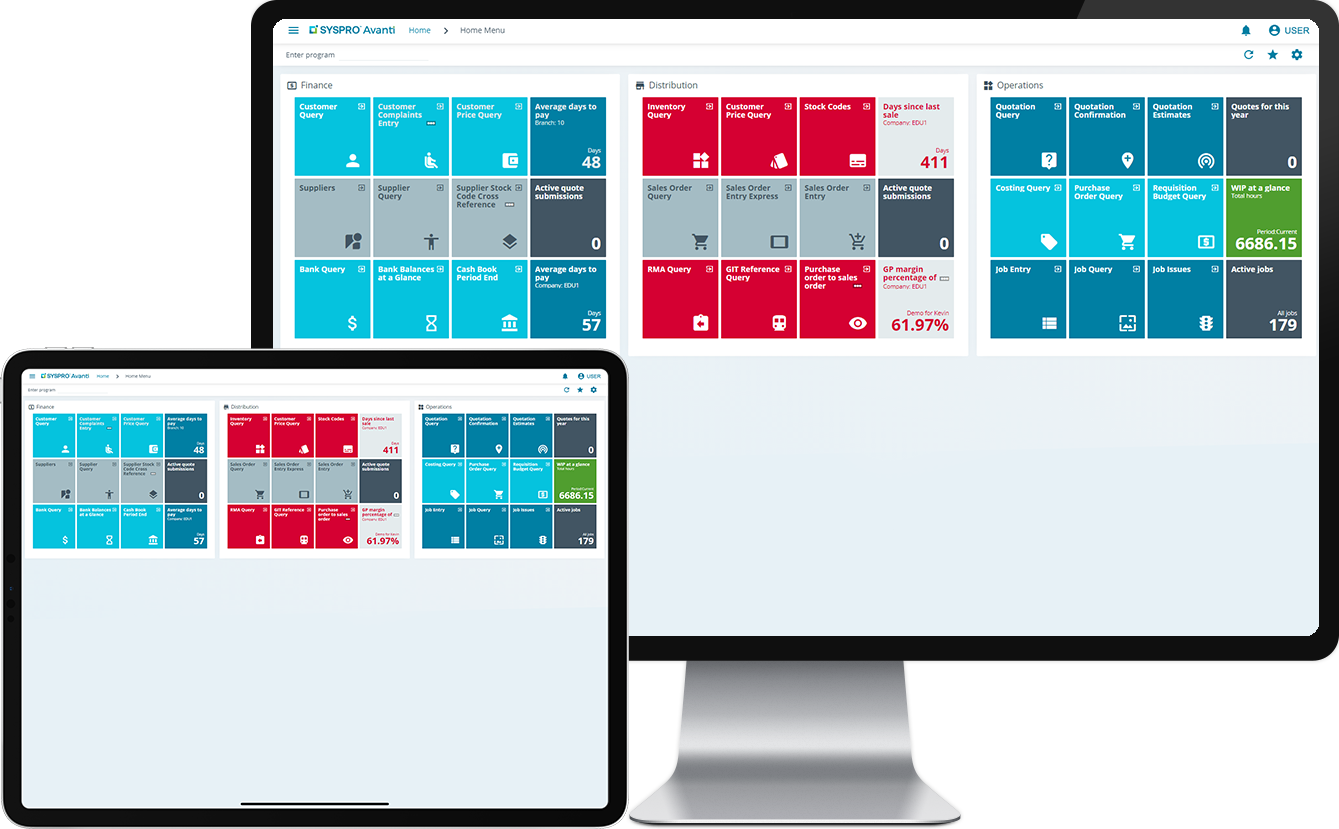 Lets work together to create positive change in your business
Get in touch to find out how SYSPRO can assist you and your business today