Seeing is Believing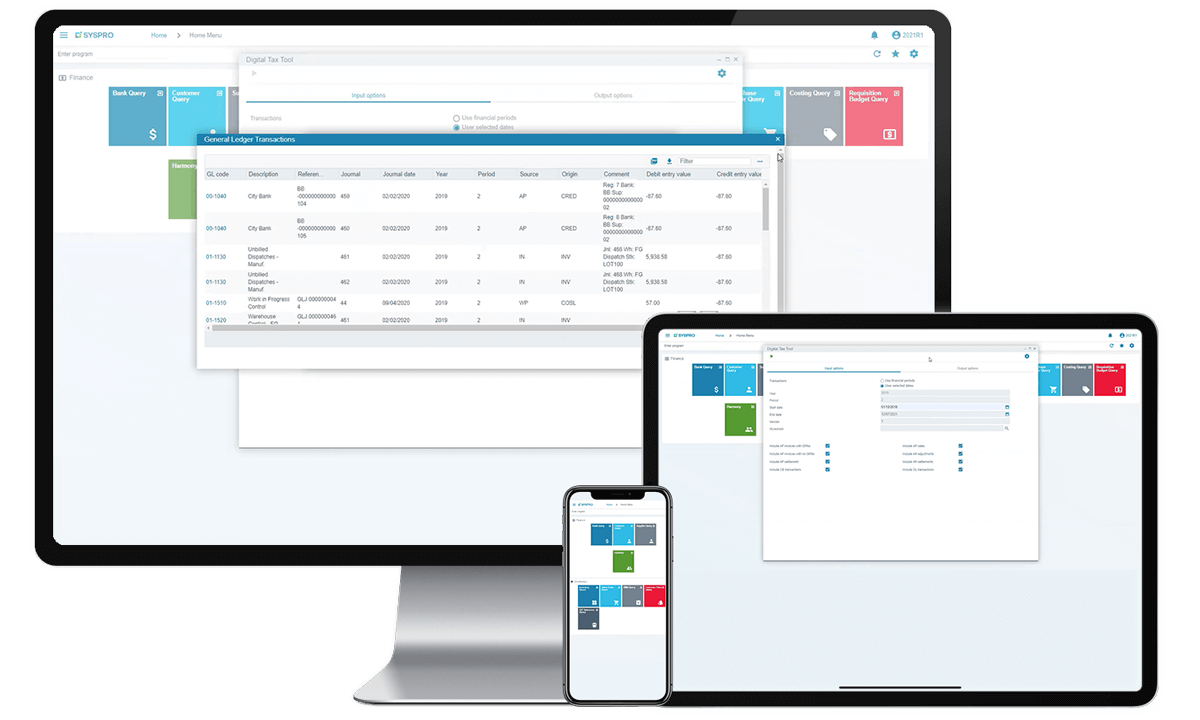 Meet the ERP designed with you in mind
Take the Virtual Tour and discover how you can quickly and easily access your
manufacturing and distribution operations with SYSPRO Web Interface.
START EXPLORING

SYSPRO Web Interface - Features
6-minute Demo

Discover new features and how SYSPRO Web Interface allows you to design your own workspace.
Gain a simplified, personalized, engaging and rewarding ERP experience.

Get in touch with us for a demo
General App Usage
7-minute App Usage Demo

Take a look at the different program types provided by SYSPRO Web Interface. These include query applications, posting transactions, setup applications and order entry.

Get in touch with us for a demo
SYSPRO Web Interface - Customization
7-minute App Customization Demo

Take a look at power tailoring features and how it allows you to build out and customize applications without writing a single line of code.

Get in touch with us for a demo
SYSPRO ERP is designed to fit your business now and into the future
With our latest release of SYSPRO, the benefits to your business are Infinite. It offers a web based UI for universal access, 24/7 on all devices, exciting innovative capabilities, industry-specific functions, and the flexibility to deploy on premise, in the cloud or both.
Your ERP, your way, on your terms.
8 Ways SYSPRO ERP Adds Value to Your Business:
The demonstrable benefits of new technologies will lead to their wider adoption, and failure to invest in them will be fatal for many firms long term prospects.
2. Choice and Flexibility
4. Enable Digital Business
5. Engaging User Experience
6. Safeguard ERP Investment
7. Personalized Experience