Senior finance leaders discuss critical lessons learned from the pandemic.
The COVID-19 crisis forced CFOs to use new tools and create innovative processes so that they could react and adapt quickly. In the post-pandemic world, however, how will the new expectations set on the Office of Finance shape the priorities and the role of the CFO?
Our recent survey suggests that while manufacturing CFOs are optimistic about business recovery, there are rising concerns about the lasting financial impact of a global economic downturn. Financial decisions that were reasonable yesterday, may no longer hold ground.
With so many variables that constantly change business dynamics, what can CFOs do now to maintain sustainable growth? How does their role need to evolve? Listen in on the discussion as our panel of senior finance leaders discusses:
The critical lessons learned from the pandemic and how CFOs are navigating the new normal
The key business priorities for CFOs in 2021
Technology initiatives that CFOs consider critical for sustainable growth
How the role of the CFO will evolve over the next few years.
Panelists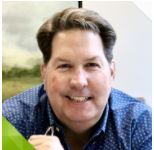 Frank Patton
CFO,Ruprecht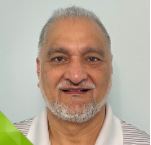 Gurmeet Rayat
CFO, CAN-AM CHAINS

Elena Sebryany
President, TYM Consulting