Join SYSPRO and Extended Solutions Partner, uniPoint, on Tuesday, November 2, to explore the next generation of Quality for SYSPRO by uniPoint Web which offers Quality for SYSPRO capability on your mobile phone, tablet, or PC. Watch and learn how the next generation of uniPoint QMS technology can drive the future of quality manufacturing for your customers.
We'll also highlight how this ERP integration can help you:
Eliminate tracking costs on spreadsheets
Eliminate manual tracking of continuous improvement processes
Change your quality department cost center into a measurable cost-savings center
Realize the business value of quality management software
Discover how hundreds of manufacturing companies are using Quality for SYSPRO by uniPoint as a "best practice" tool for their organization
…and more!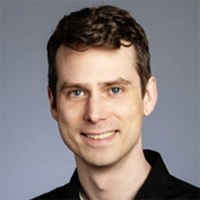 DYLAN O'BRENNAN
Regional Sales Manager, uniPoint
Dylan is a creative and accomplished uniPoint Quality Management Solutions expert.  As a senior solutions engineer, Dylan is credited with finding innovative ways to help ERP users take advantage of the unmatched power of uniPoint advanced quality software to automate quality compliance, tracking, and measurement.